Media technique
Media centers, media technique integration
In cooperation with expert media technicians, Vital-Office also offers built-in media centers which blend aesthetically within the contours of the table.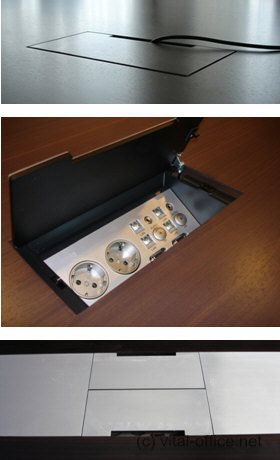 Media technique
Flip-up unit
IC4C media box for 2 participants. Frameless build into the table top, optionally with flap in same venner than table top. Smooth comfort high class technique with gas spring.
Dimensions: 249 x 166 x 130 mm
Optionally with: UTS control for IC4C media box. This means a 3 cable (RJ45) connection for Video, Sound, LAN and power.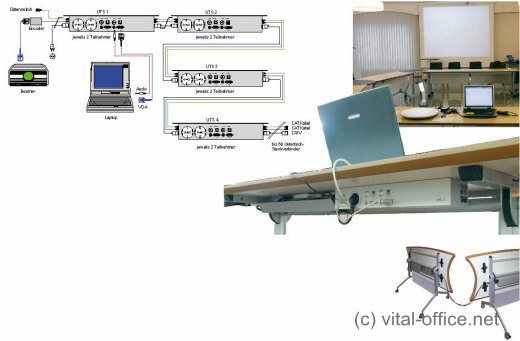 Media technique
UTS1 presentation system
Flexible presentation
3-cable connection for up to 64 media boxes.
Low noise CAT5 cable are enough for Video and Sound and LAN.

Media technique
Mini media control:
Extend media port... plug in notebook...ready! By simply pressing a button in your media control panel, your notebook can now be connected with your beamer.
Project: Media Markt Ingolstadt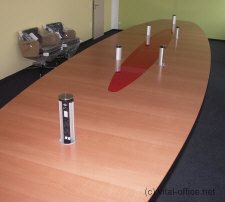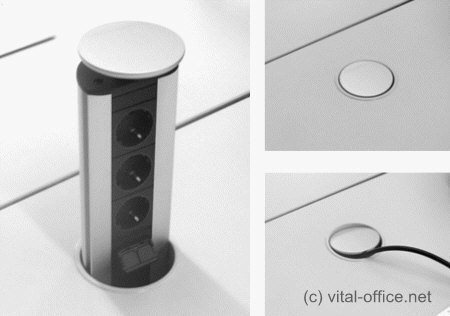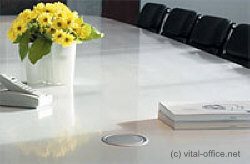 Media technique
Power port
The Principle. Retractable aluminum housing with connections for power and data.
The Function. Press the rocking cover on the hollow, pull out at the opening, connect the cable, and retract it. The rocking cover will release the path for the connected cables.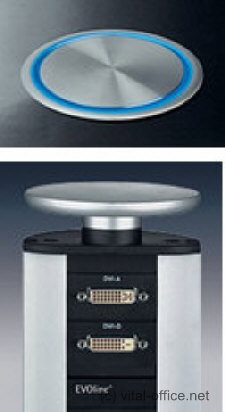 Media technique
Power port
conference table 3,2x 1,24m with extension 4,44x 1,24m with Media technique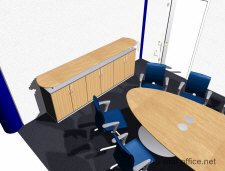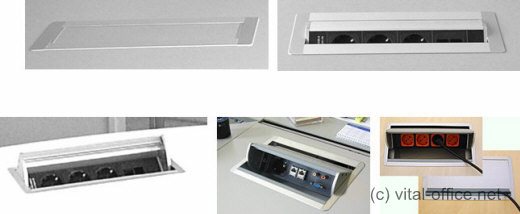 Media technique
Flip-up und rotate Power-Units
Rotate power unit
Timeless design in solid Stainless Steel. International modules power, data and multimedia freely customisable.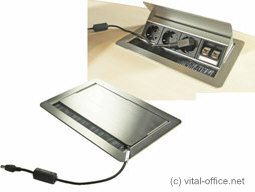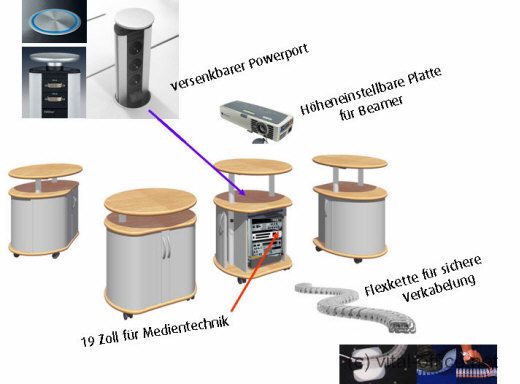 Media technique
Media - caddy
Media - Caddy in 19 inch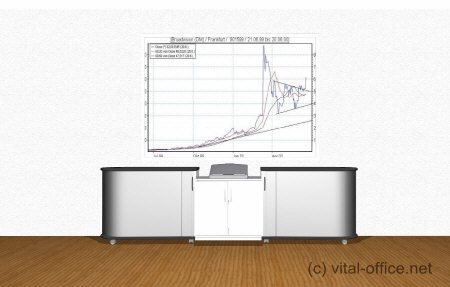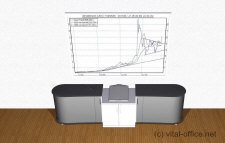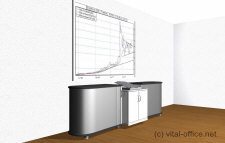 Media technique
Media board for ultra short distance beamer