Green Office Furniture
Always in keeping with new standards of technology we work with solvents free of harmful chemicals and UV-hardening, water-based lacquers. When it comes to surface finishing, we are a step ahead. Protecting our environment from hazardous chemical emissions is naturally a concern of ours.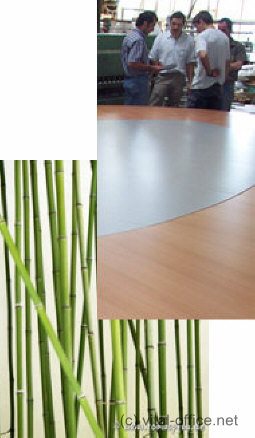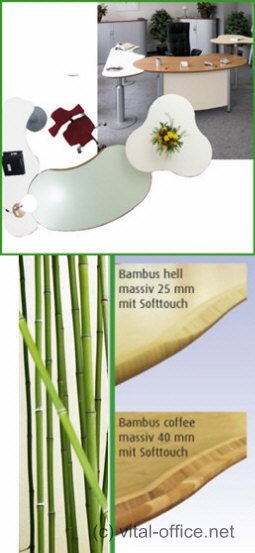 ---
Vital-Office offers sustainable and environment friendly products and services:
Vital-Office traditionally offers timeless design products. Their flexibility in placement and the outstanding quality guarantees a long life time of Vital-Office products.
Sustainability
starts with the design and construction of desks, pedestals and other office furniture products. The more flexible the office products are, the longer is their life span and the better is their sustainable ecological balance sheet.
Office Furniture
Vital-Office desks with intelligent multifunctional shapes are predestinated to support multiple changes: Changes in office building, changes in group arrangements, changes in ergonomic conditions and much more. Ensuring a long life span.
Also Vital-Office desktops are made WITHOUT a plastic edge. Already in the 90th we developed special treatments of profiled rounded wood edges with wax and oil. So the tops are made completely out of wood material, which must NOT be separated from plastic edges when it comes to recycling.
Ecological Table tops out of hardwood
Reflecting the long active life time of the Vital-Office desks, we recommend using ecological hardwood material like bamboo as desk top. Thus combining quality and sustainability and more appreciation and comfort at the workplace.