Vital-Office® 2013 CIFF Office Show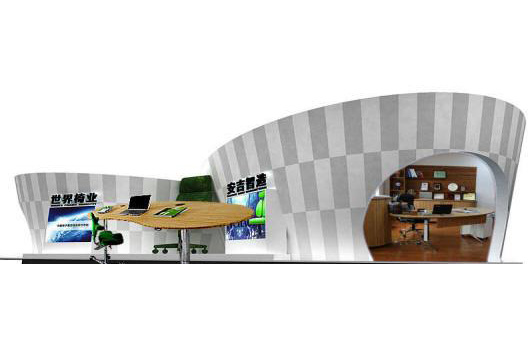 Vital-Office 2013 CIFF Office Show has gained a great success. It is always a good chance to further communicate with old friends and meet new friends. We appreciate your visiting and communication during the show.
In this show, We have shown the green ergonomic bamboo sets with motorized height adjustable manager desk, e-style standard desk, bamboo tambour caddy and Qiboard cabinets and therapeutical "WEY"chair. WEY chair is generated from ergonomic and therapy demands. Its body-supported shape, slope open seat, and rocking & titling mechanic greatly activate body movement and reduce tension and stress of brain.
With Vital-Office infinitydesign, you benefit from highest flexibility, space efficiency and ergonomics. Derived from Vital-Office concept, this green office furniture concept fulfills all requests on modern healthy office furnishing. Whether classic or avant-courier your idea office is, Vital-Office infinitydesign can fit your ideas perfectly by its versatile and creative layout and planning.
Green FSC certified bamboo tops with round profiled edges and comfort soft-touch at inner curve; treated with healthy German oil guaranties sustainable quality and natural healthy green material feel-good appearance. Imported German motorized height adjustable bases manifest the efficiency and affinity of management level.
Other optional simple but elegant functional bases give you highly performance, but lower budget. With a modern style, V-shape and T-shape (Alu) base.
Bamboo Tambour caddy and Qiboard are unique fashion in your office environment. Flexible round shape and enlarged space volume enlighten your office space and vitality. Based on geometrics. Vital-Office Variable tables have a large range of different shapes.
Dealers are welcome. Please use feedback form or send us an email.